Below are a some insider videos.
Friction Points
A Series of Entertaining Complaints
Friction Points is an ever growing bunch of short funny videos complaining for your entertainment. Watch a Friction Point or two. If you laugh, tell a friend. If you don't, tell someone you don't like so much.
Got a complaint that would make a good Friction Point? Promoting something that could be in a Friction Point video? Let's talk.
Friction Points - A Series of Entertaining Complaints
Friction Point: Skip Airport Hassles - Ride a Skyliner
Friction Point: Blitzing the 2020 Election
Friction Point: My Glacial Tesla Experience
Friction Point: Changing T-shirts
Friction Point: Buying At Costco
Friction Points start out as Apple Keynote presentations. As much as possible we use the shapes, symbols, and animation actions built into Keynote to make slides. We record the narration right in Keynote and bring in sound effects and music from GarageBand. When we need other graphics, we make them in Picta Graphics and Wings 3D. Then, we export the presentation from Keynote as a movie. Ta-daa! A Friction Point is born.
Spaceberg
Why fight stupidity, when you can automate it?
Welcome to the future. Corporations and their execs look as slick as ever while being even more dysfunctional. A quick-witted human resources wage slave and her bickering cadre of coworkers wage their daily battle with bugs in the hiring software. But a new bug hints that someone, or something, may be scheming to take the human out of human resources.
In the pilot episode, Fussy Russy, Bexley Bueing, the smartass human resources minion of a futuristic conglomerate has the worst day ever when she can't get anything to work for a contrary new hire who fights her every step of the way.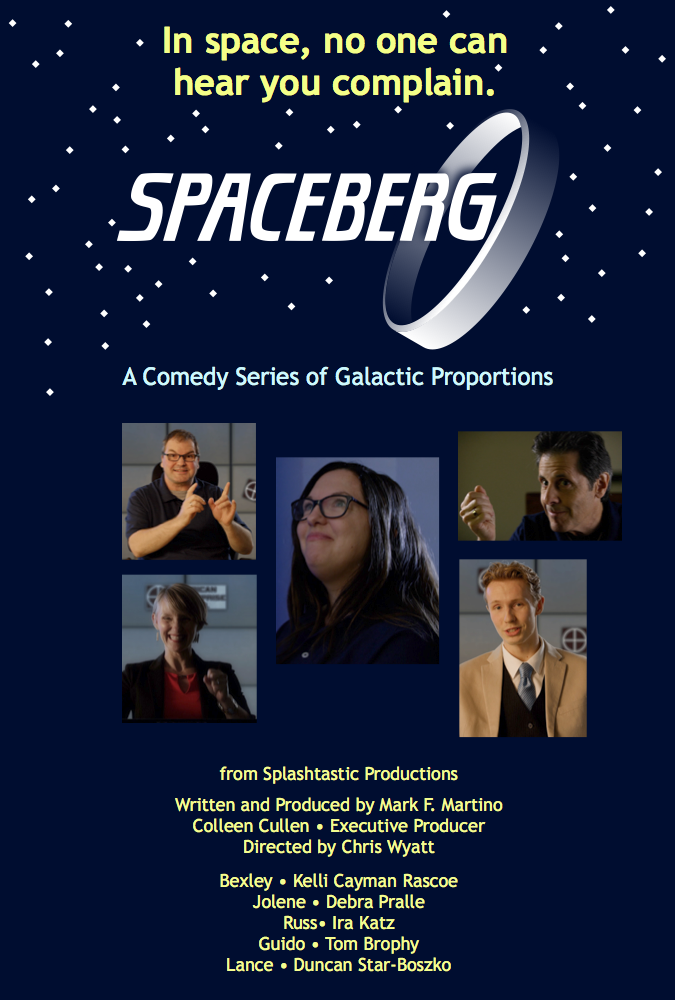 Watch Kelli Cayman, Tom Brophy, Ira Katz, Debra Pralle, and Duncan Star-Boszko deliver comedy.
Kelli Cayman

Tom Brophy

Ira Katz

Debra Pralle

Duncan Star-Boszko
The Wallet
The Wallet comedy series is a bunch of fun financial fantasies, but not the kind where people win lotteries. Instead, the wallet gives each a fighting chance at building their dream.
Like Gina, who in the first episode struggles to start her meatball business and finds the empty wallet. She wants a pan. Exactly enough for it appears in the wallet. But she finds out the hard way it only works when the wallet thinks she needs what she wants.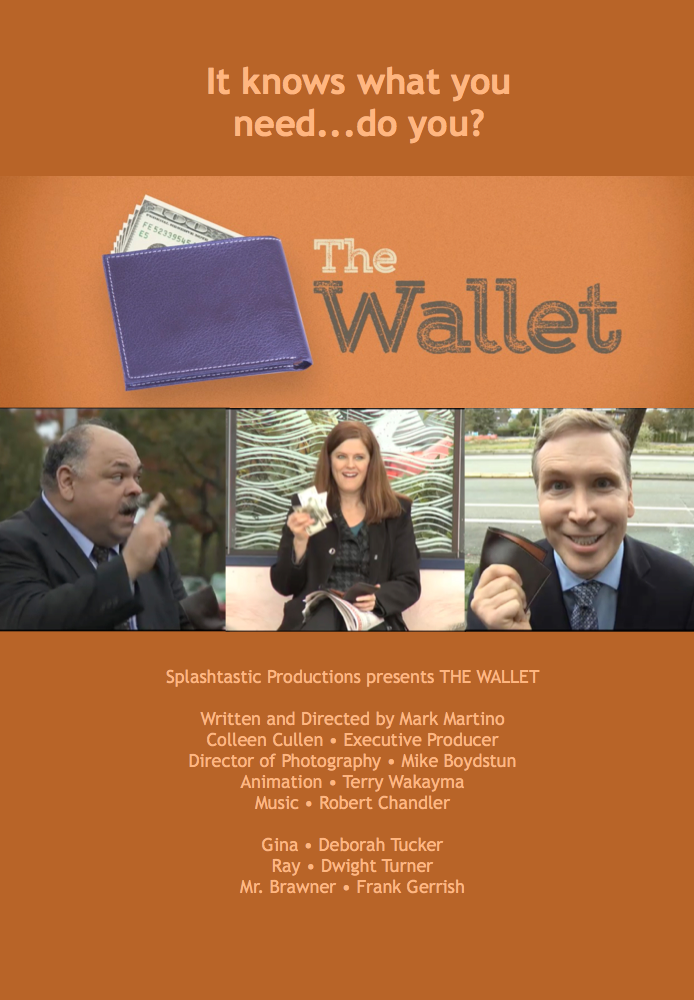 Watch hilarious performances by Deb Tucker, Dwight Turner, and Frank Gerrish.
Deborah Tucker

Dwight Turner

Frank Gerrish